TESTIMONIALS
BOUDOIR BY MARIE - CLIENT RAVES & REVIEWS
Time flew by, it was like spending time with my best friend!
I was searching the internet for someone to take my boudoir pictures, I came across Boudoir by Marie's website and loved it! ... I have had pictures done in the past, but with Marie it was different. She professional but she also makes it comfortable an super fun! The time flew by, it was like spending time with my best friend!
Marie! They are beautiful!!
Everything I wanted!
Seriously...thank you so much. The experience was wonderful...and the pictures are the prettiest I have ever seen myself...it's exactly what I hoped to be able to give to my fiance on our wedding day :) Thank you again for everything!! I'm sending all my friends to you!!
I cannot wait to have pictures done again with her!!
I had pictures done for my husband to have since he has been deployed for almost a year. I am plus size so it was a big deal for me to feel comfortable during the shoot! Once I got there, I was at ease! They did such an amazing job making me feel welcome as well as beautiful!!!
I had the best time not to mention my pictures were AWESOME!!!!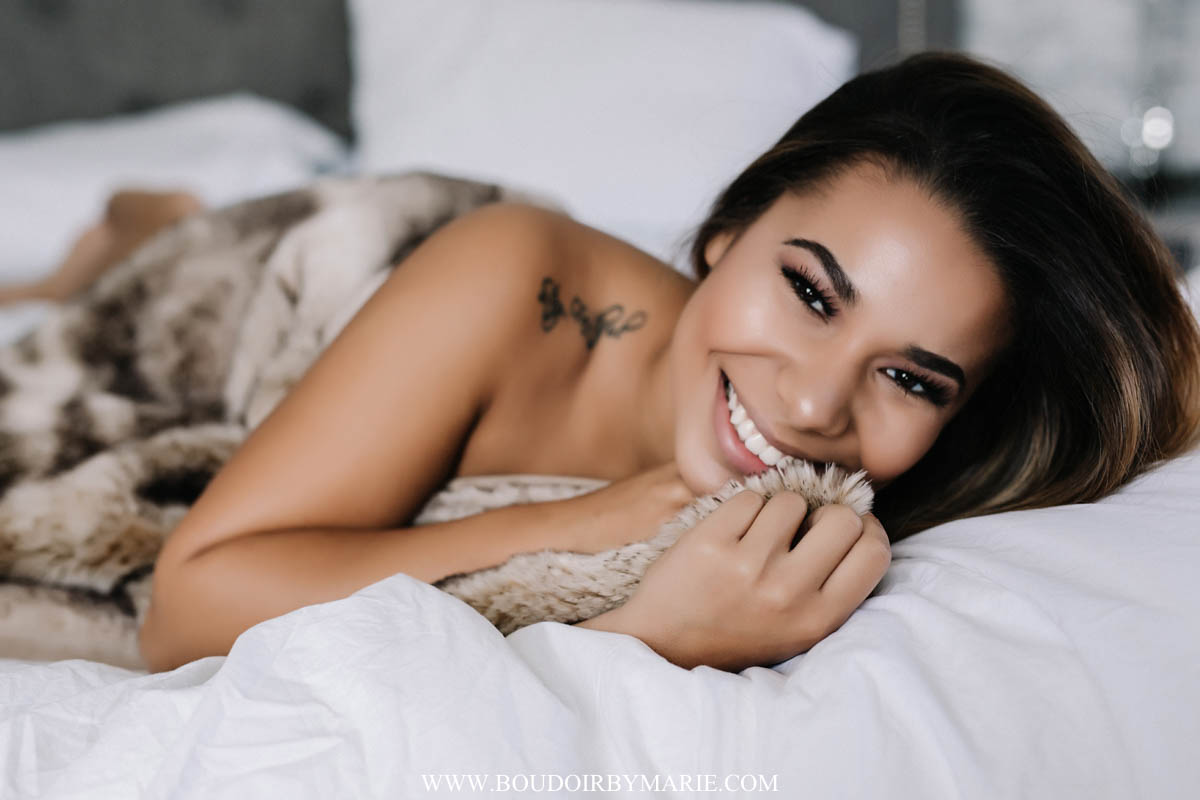 I love all of the images that Marie captured on the day of our shoot, but my favorite by far are the
"in the sheets" pictures.
Marie made me feel completely comfortable and at ease, and we had so much fun creating those images together! I think that the idea of not having lingerie on can be a little intimidating at first, but the images turned out so feminine and elegant. The sheets actually help you show what you want to, and cover what you don't want to show!
She is so talented and makes you feel and look your absolute best! She truly knows how to make a girl feel beautiful! She makes you feel comfortable right from the start with her lovely personality and confidence in her work. You will be as overwhelmed with your photos as I was! I cannot tell you how pleased I was with my photos and how I look forward to working with her again!
She is simply the BEST!!!
Marie is awesome and I felt like I had known her forever!
I had never done a photo shoot before, she made it so much fun and made me feel very comfortable. She was open to anything I wanted to do but also gave me good suggestions on poses. She gave me not only a fun day but a gift in finding beauty in myself! Thank you Marie for being so kind and making this such a memorable experience for me!! The pictures are FABULOUS!
Marie is by far the best photographer
I have ever worked with...
...not only because she produces gorgeous quality photos, but because she's so passionate about what she does. Even in lingerie, Marie will make any woman feel her best and most confident. She has great ideas for posing and captures the natural radiance of all her clients. Sessions with Marie are like mini-vacations, where the focus is you. Women tend not to take enough time to pamper themselves, whether it be because they are busy with work, kids, school etc. but it is so important to take some girl time every once in a while!.
I loved working with Marie.
She was an absolute sweetheart and so full of energy. She is very talented and I would recommend her to anyone! I was so comfortable around her which made it lots of fun!
Anyone in the Charleston area who needs a boudoir photographer needs to use her! She's great! Plus the pictures turned out gorgeous!!
If you want to spice up your love life...
...Marie is great at snapping the sexy boudoir look for your boyfriend or hubby, etc! I felt like I was chatting with an old girlfriend within 5 minutes, she knows how to make women feel comfortable and powerful and bring out that sexy elegant look in her images!
She took a tired mom, who always has her hair tied up in a bun and never wears makeup, and turned her into a super model! She made the day fun and enjoyable and oh so easy! The pictures are gorgeous and will be ones I will treasure for years to come! A definite must do for anyone who wants to spend the day looking and feeling glamorous! I cannot say enough good things about her or the experience..
My bridal boudoir photos were fabulous!!
Marie is amazing. I would highly recommend her for any type of photography. She will not disappoint you! She made the whole experience so easy, relaxed, and comfortable. All of our photos turned out amazing and I had a fabulous afternoon in the studio with my girlfriends!
Afterwards I felt so confident, sexy, and ready to conquer the world!!
I was nervous before going in, but excited too. After talking and getting to know Marie a little bit she made me feel at ease and it was like I was with a good friend! All of it was really fun! Definitely take advantage of hair and makeup; so worth it. You only live once and a boudoir shoot will give you memories that will last a lifetime. It's a great confidence booster and so much fun!!
Doing a boudoir shoot is not just a great gift to your husband or significant other, it is also a gift to yourself!
Marie is great at calming nerves and making you feel comfortable- you will be so happy you did it! For my first shoot I was so nervous, but by the end I felt amazing and my confidence has never been the same. I brought things of my husbands- his favorite hat, sports team items, that really helped me too! I think every woman should do it, such a great way to see how you beautiful and naturally sexy you really are!
I highly recommend Boudoir by Marie!
I was interested in getting an anniversary present for my husband and Boudoir by Marie delivered the perfect present! Marie did a wonderful job from beginning to end and I couldn't be happier with how the final images turned out! She really has an eye for composition and lighting. Her kind and upbeat personality also helped me feel comfortable. I had really hesitated scheduling a photo shoot and I couldn't be happier that I finally decided to do it!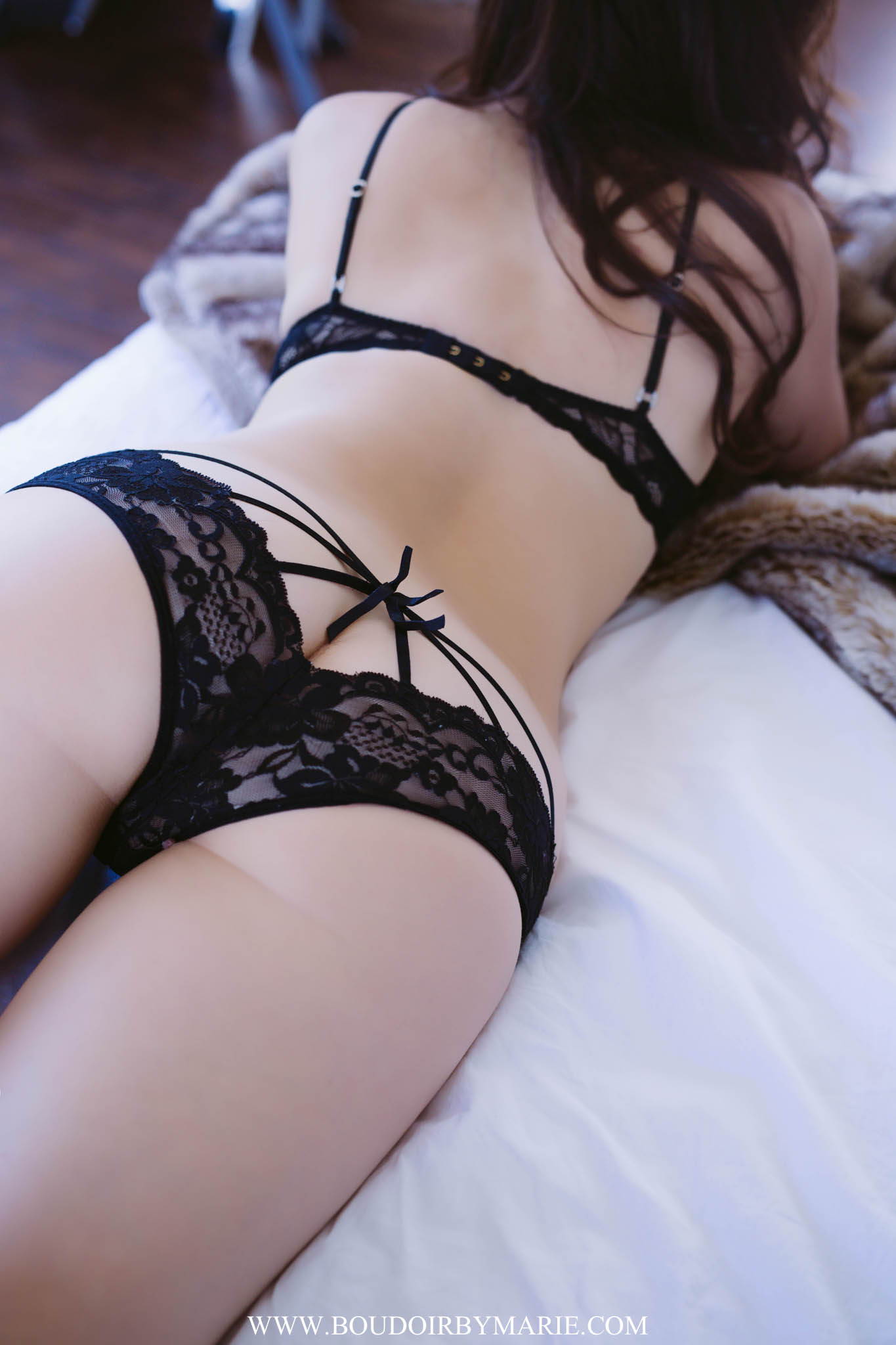 AMAZING!!! Such an amazing woman to work with.
Marie is a true professional and rare talent in her trade. I felt comfortable from the moment I got there to the moment I left. Being a busy working mother of 2 it is rare that I get time to stop and pamper myself. I fully enjoyed the photo shoot and have never felt more sexy, confident and secure in all my life!!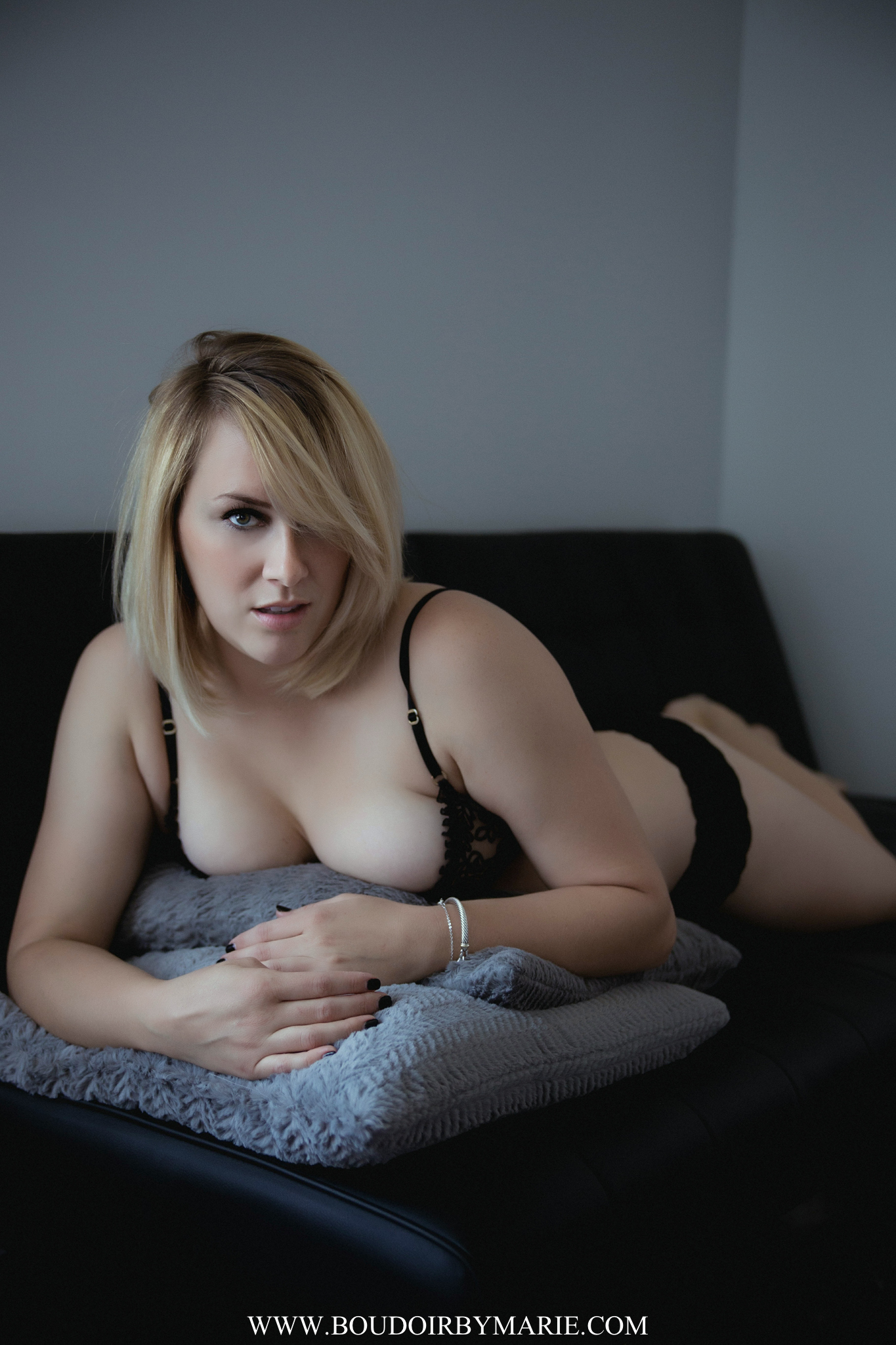 My boudoir session with Marie was an unforgettable experience.
I did the shoot as a gift to my husband while he was deployed and I could not have asked for a better photographer! Marie is phenomenal at making you feel comfortable and creating a fun, relaxed environment. I have never felt more sexy or beautiful! My husband, needless to say, was extremely happy with his surprise. Ladies- do a boudoir shoot, you won't regret it!
My favorite part of the whole experience was how I felt that day...
I was doing this for my husband but in the end it was for me as well. I finished the shoot with so much more confidence in myself! I absolutely would recommend Boudoir by Marie to everyone!!!
One of the most fun days I had all summer! Can't wait to do it again!
I was a little nervous too, but that doing the shoot actually increased my confidence and made me feel even sexier and more beautiful than before I did it! It's fun to see yourself the way others see you and in the most positive and flattering light! After you sent me the pictures I kept sneaking back to my computer all day to keep looking at them!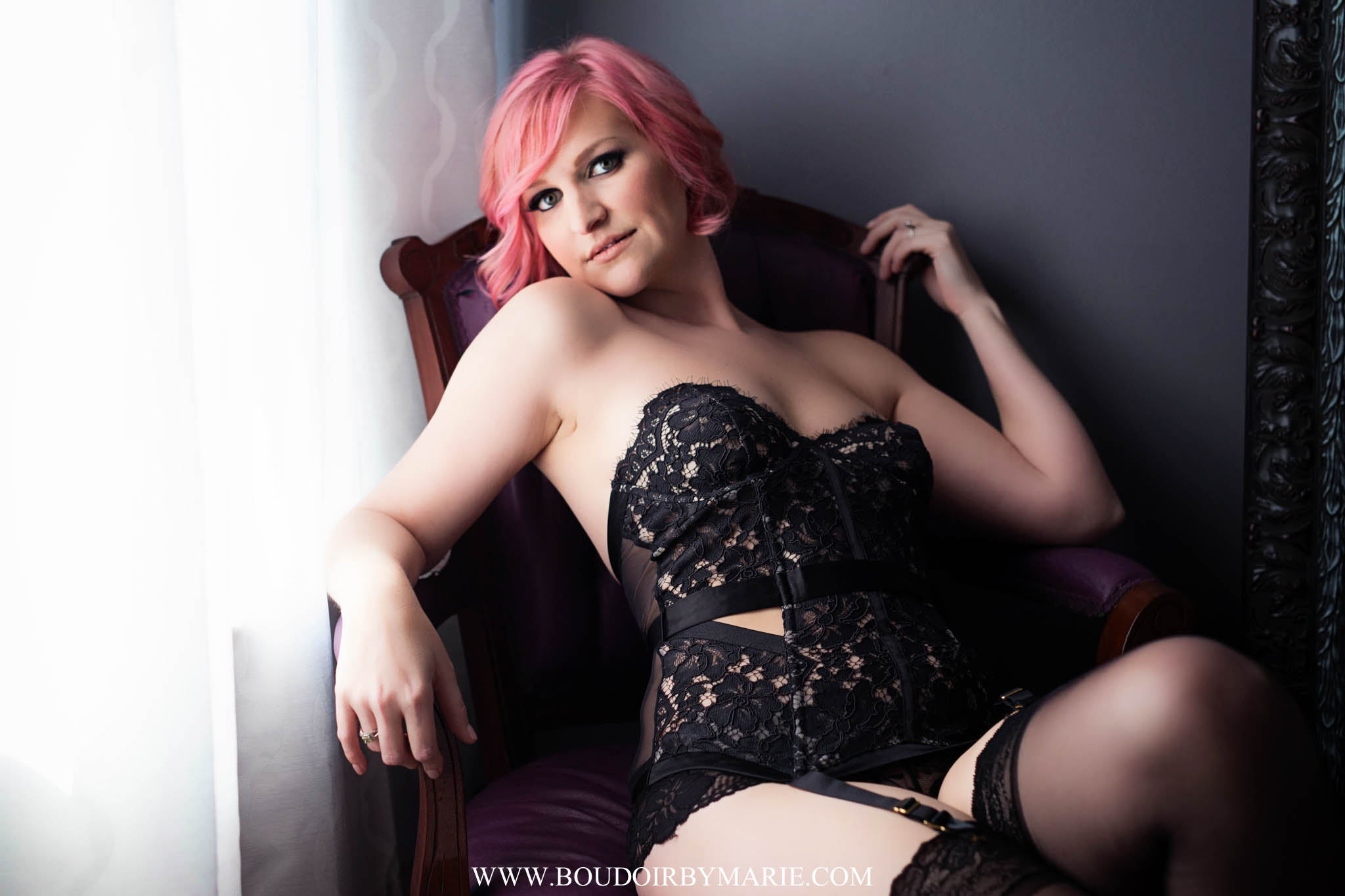 I highly recommend
Boudoir by Marie.
She is not only friendly and professional, but she has a talent of capturing that perfect photo ... I had never done a photo shoot that was sexy or dressed in lingerie. Leading up to the shoot I was a little nervous of how to pose, the dos and don'ts, the awkwardness of being less than covered, knowing how to interact with the photographer, etc. As soon as started working together and shooting all concern went away. Marie has a very unique artistic eye and takes quality photos. She gives excellent direction with posing. There were no uncomfortable moments throughout the shoot. She in extremely professional and made sure I was as relaxed and comfortable as possible. Her bubbly personality was very easy to connect with.
I don't even know where to begin! This shoot was fantastic.
Marie is funny, kind, and incredibly knowledgeable on boudoir photography! I wanted to do really do something for myself after a divorce to remind me that I was more than just a single mom. This did the trick! She makes you laugh and feel so comfortable the entire shoot! I left feeling amazing and that was before I even saw the final images. They truly blew me away when I saw them. Marie has such talent capturing who you are and showing you how beautiful you can be. It was empowering and I would recommend her a million times over!
I absolutely love how everything turned out. It is so perfect! I'm definitely glad that a random Google search led me to you! I don't think it would have been such a successful experience if it was anyone else! The experience and the product are top notch. You deserve all the awards given! I'm already ready to do another shoot lol :)
I'm aching for a second session!
Boudoir is so much fun and makes a great gift to a significant other, plus Marie is amazing at making anyone look good in their photos! Don't be nervous about your session. It'll be so much fun! You will be amazed at how beautiful you are and look.
*Note: Reviews are shown over images that may not be the image of the reviewer for privacy reasons!